Unicorns are majestic mythical creatures and a fun element to add to your party. You can add these magical creatures to your party theme by sending the unicorn invitations available with us for your kids birthday party, or that baby shower party you have been planning for months.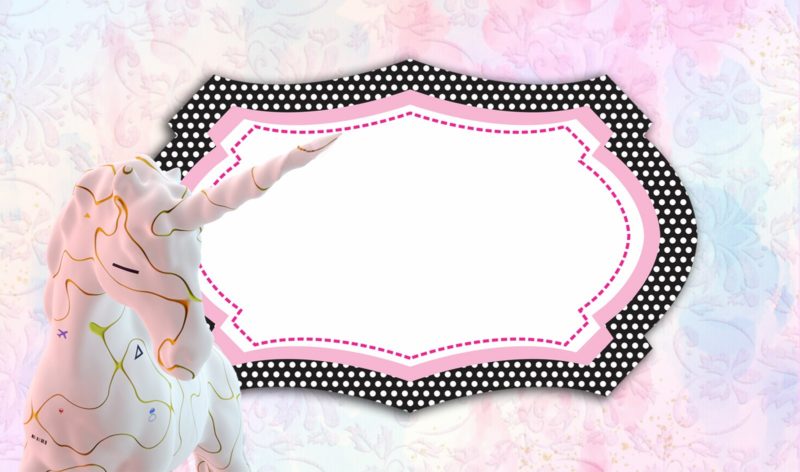 Unicorn invitations are one of a kind cards that works well for anyone, be it young or old, boys or girls, mummies or daddies. You have worked hard to set up your party, made sure the food is mouth watering and the music is just right, all you now need is to add a small dose of magic to let your guests know that this is a fun party not to be missed. Send these colorful cartoon unicorn invitations to those who matter in your life and light up their day.
These cards are not just a cool way to share details of your party, after all the hard work and money spent on organizing your party you really don't want to spend anymore on buying invitation cards. Especially if you are inviting a large number of people, the humble invitation card could increase your budget by that much more, add to that you may not get the same design in bulk that may make your invite theme inconsistent. Even cheap wouldn't do because all you want to do is to catch a break and get something for free.
Your wish is our command..
These invitation cards are not just cheap they are absolutely free and you can print as many number of copies you want without paying a penny. Use these invites to your kids birthday and they will love you for it. The kids invited and their parents will love it and you are off to a good start which is important when throwing a party. Use these cards at the shower party and your guests are already expecting something different, now relax and enjoy the upcoming party. The bragging rights for the best party thrower in town will soon be yours.
9+ Free Printable Unicorn Invitation Templates
How to Make Custom Unicorn Invitations for boys and girls
All you need to do is to pick and choose the right design from the gallery of online templates available in JPEG format right here. Once selected download the card onto your computer, add invitation wordings, maybe personalized photo and print as many as you like all for free. You can even send the cards as a soft copy to your guests over email saving you more time and money.
A party is all about having fun buy try to organize one and it may turn into a headache. These invitation cards when personalized will make sure that your guests get to see the best side of you.